We have taken the time to thoroughly review and implement our new Enhanced Cleaning Processes for all apartments which is made up of 5 steps, Prepare, Clean, Disinfect, Check and Reset. This allows us to strengthen our existing rigorous regime by introducing additional hygiene and safety measures - from check-in to check-out, providing guests with the confidence to stay with us.
We have been accredited with the "Good to Go" certificate from The National Tourist Organisations of Great Britain and Northern Ireland, for recognition that we have confirmed that we have followed government and industry COVID-19 guidelines, ensuring processes are in place to maintain cleanliness and aid social/physical distancing.
We now provide additional cleaning supplies in each apartment for guests to use during their stay if needed. These include disposable gloves, disposable hand towels, multi surface cleaner, Sursol disinfectant spray and additional anti-bacterial hand wash.
All our apartments have been fitted with new Yale Keyless keypads, removing the need to be met by our Welcome Host and taking away the hassle of carrying around any keys during your stay.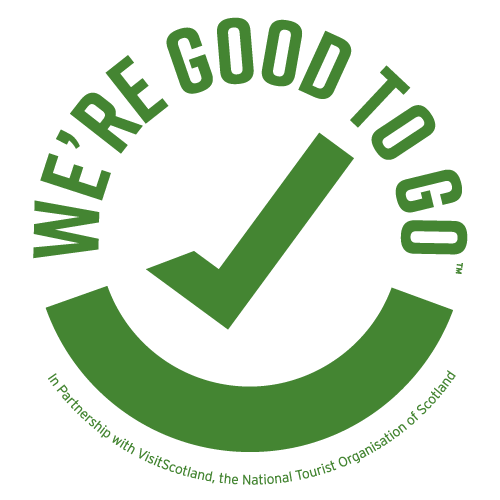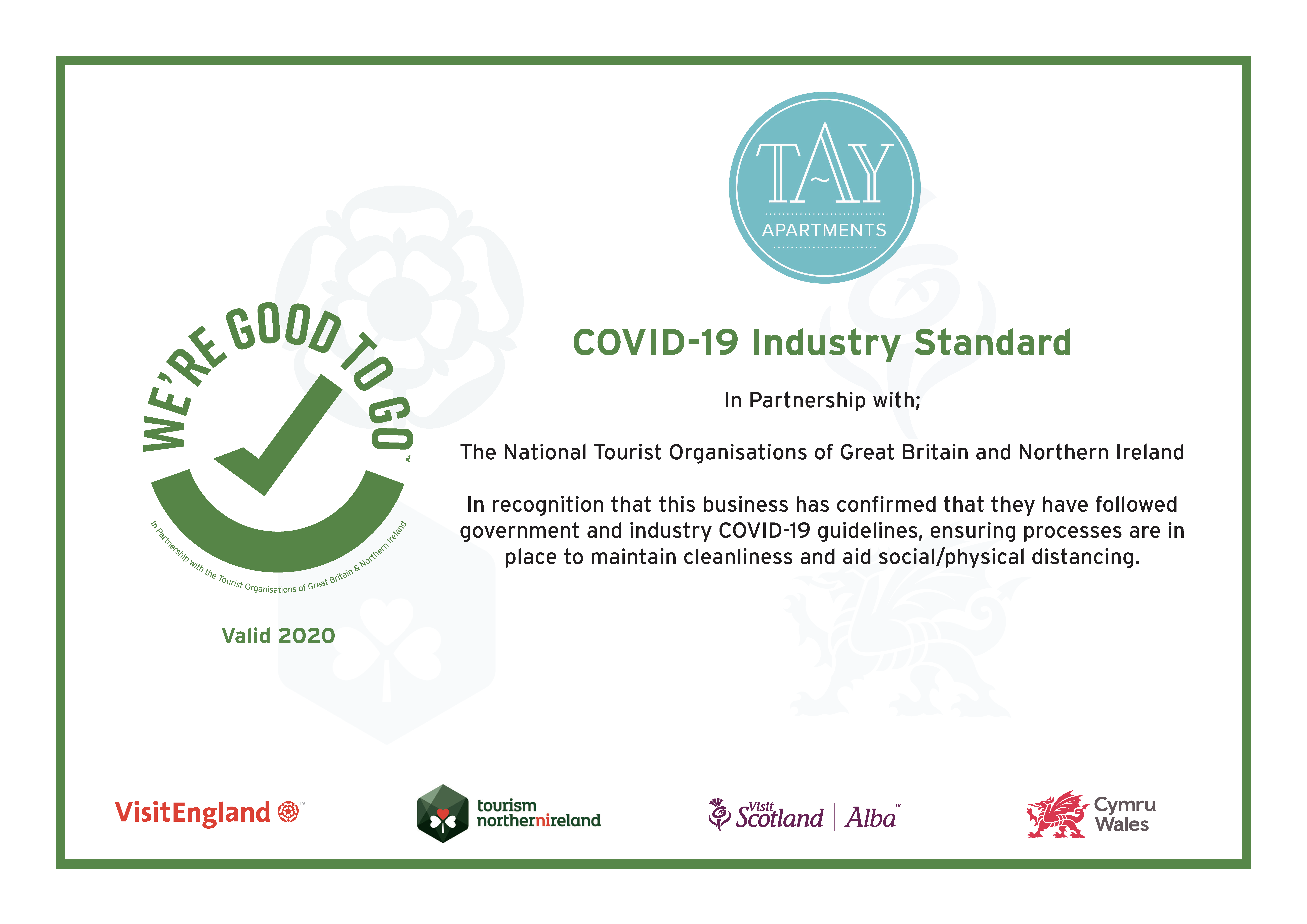 We use Sursol products to carry out all disinfecting of apartments, including fabric and upholstery disinfect and anti-bacterial carpet cleaner. We also provide Sursol hand sanitiser in our misting bottles for your use during your stay.
The benefits of SurSol™
All SurSol™ products are tested and certified to kill 99.99% of bacteria and viruses including: Coronavirus & RNA Enveloped Viruses. Made in the UK, certified to BS EN 1500, BS EN 1276, EN 14476 and ASTM E2315 standard, SurSol™ are trusted products and are supplied into the NHS.
SurSol™ products are alcohol free! In testing they have been proven to be more effective than alcohol-based products.
SurSol™ products are ideal for use in educational, religious and BAME communities.
SurSol™ hand sanitiser does not dry skin out & is suitable for frequent use. Unlike alcohol gels which can irritate the skin & cause dermatitis with prolonged use. It contains natural moisturisers (aloe vera & camomile) included in the formulation.
SurSol™ hand sanitiser remains active on the skin and kills for up to 4 hours without reapplication.
SurSol™ products are water based and non-poisonous.